As many of you may know, I have been moonlighting once a month on my buddy Rob Cesternino's successful "Rob Has a Podcast." I've been his featured SNL correspondent for this season. Each month, the two of us breakdown the latest episodes of "Saturday Night Live."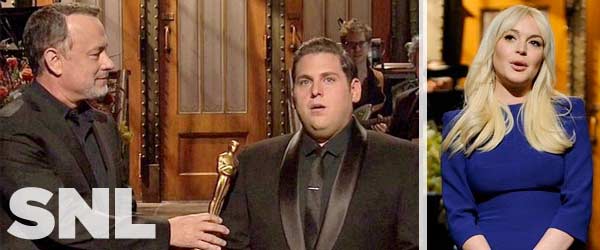 Rob and I break down the highs and the lows of Jonah Hill and Lindsay Lohan
If you're an Saturday Night Live fan, or SNL is a show you love to hate, check out our podcast. See if you agree or disagree with our take on the sketches, performers and hosts.